This post originally appeared on Marketplace Partner blog MRI Software and is republished with permission. Find out how to syndicate your content with theBrokerList.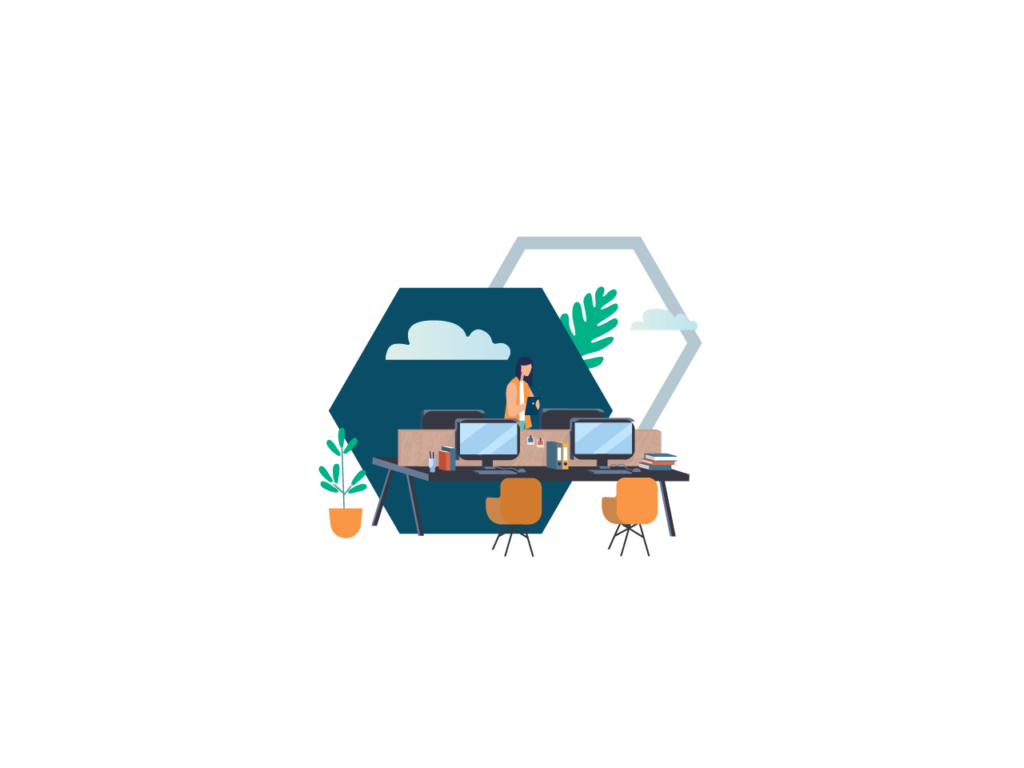 Large and mid-market enterprises should consider the ManhattanONE integrated workplace management system (IWMS) when looking for a financial-focused IWMS solution with deep functionality from a company with extensive real estate industry experience.
That's the advice contained in a report from International Data Corporation (IDC), the premier global provider of market intelligence and advisory services for the information technology, telecommunications and consumer technology markets.
The report, IDC MarketScape: Worldwide Integrated Workplace Management System 2020–2021 Vendor Assessment, provides an assessment of prominent IWMS vendors and discusses what criteria are most important for companies to consider when selecting an IWMS software solution. The appraisal looks at both quantitative and qualitative characteristics which offer guidance about IWMS vendors and their solutions.
The IDC MarketScape report focuses on three key areas of vendors' offerings: financial functionality, CRE industry expertise, and innovation.
Financial functionality
When assessing financial functionality, the report notes that the ManhattanONE software solution delivers "excellent value" by streamlining, standardizing, and automating customers' real estate processes.
ManhattanONE is a flexible, integrated decision platform that was designed to simplify the complexities of managing a diverse portfolio. It delivers the deep operational and financial insights that allow organizations to define new ways of working and innovate more freely. The software delivers 360-degree enterprise visibility, which enables users to gain the foresight to anticipate and prevent problems while also identifying and mitigating potential risks.
ManhattanONE stands out in terms of its ability to handle large, complex real estate portfolios underpinned by a subledger. This allows organizations to align financials with each operational element of IWMS.
The report also points to ManhattanONE's "robust functionality", adding that the system "continues to improve with net-new modules for financial planning and lease compliance".
Industry expertise
When evaluating vendors' industry experience, the report recognizes that ManhattanONE has been in the real estate portfolio software market for nearly four decades. It highlights the "distinct staff knowledge and industry expertise," which ManhattanONE brings to new deployments and the enhancement of existing customer systems.
In addition to ManhattanONE's formal functional-based user groups, the report notes the way the company also hosts regular conversations across its client base to discuss handling the new challenges raised by the COVID-19 pandemic.
Innovation
When evaluating innovation, the report acknowledges that the ManhattanONE team are focused on continually improving the system's user interface and user experience.
The report states: "The ManhattanONE road map emphasizes enhancements to decision support, AI, mobile, and well-being by using its expertise to guide decision-making and provide data-driven recommendations."
IDC analysts also noted customer satisfaction with the ManhattanONE IWMS strategy and the company's efforts to add more intelligence to the platform. As just one example, the use of AI to interpret data from a building's consumption of energy and automatically set up a meter if there's no meter to capture it – streamlining the implementation and instantly providing a secure home for all the data.
Learn more about IWMS or request a demo of ManhattanONE.
IDC MarketScape vendor analysis model is designed to provide an overview of the competitive fitness of ICT suppliers in a given market. The research methodology utilizes a rigorous scoring methodology based on both qualitative and quantitative criteria that results in a single graphical illustration of each vendor's position within a given market. The Capabilities score measures vendor product, go-to-market and business execution in the short-term. The Strategy score measures alignment of vendor strategies with customer requirements in a 3-5-year timeframe. Vendor market share is represented by the size of the circles.
The post IDC names ManhattanONE a leader in Integrated Workplace Management Systems appeared first on MRI Software.