Author: Buildout This post originally appeared on Buildout's Blog and is republished with permission. Find out how to blog with us on theBrokerList.
https://uploads-ssl.webflow.com/60216924a0800a1dac00831c/60d9ddd1daf183a1750b3e0e_2021_Blog-12_Featured-Image.jpg
A well-designed website that is clear and easy to navigate is the most important thing to consider when establishing and maintaining your reputation as a brokerage online. It needs to be easily found and help to successfully capture, engage, and convert visitors into potential leads.
But building stand-out commercial real estate websites and property websites that are easy to use and beautiful to look at can be tricky. 
So, we've compiled a list of the top 8 commercial real estate websites to give you inspiration for your current or future website—whether it's for office, retail, industrial, multi-family, or mixed-use properties.
Want your commercial real estate website to make our list? Learn how Buildout helps commercial real estate brokerages create stand-out websites and marketing materials. 
1. CORFAC International‍
CORFAC International is a global network comprised of privately held entrepreneurial commercial real estate firms with expertise in office, industrial, multifamily, self-storage, and retail brokerage, as well as tenant and landlord representation, investment sales, acquisitions and dispositions, property management, and corporate services.
Things we love about this CRE site
‍
2. Clemons Real Estate‍
Clemons Real Estate is a full-service brokerage firm that works with landlords, tenants, buyers, and sellers in the Kansas City market. Their team helps clients through all stages of the investment cycle, from identifying properties to undertaking renovations, leasing and property management, and disposition of assets.
Things we love about this CRE site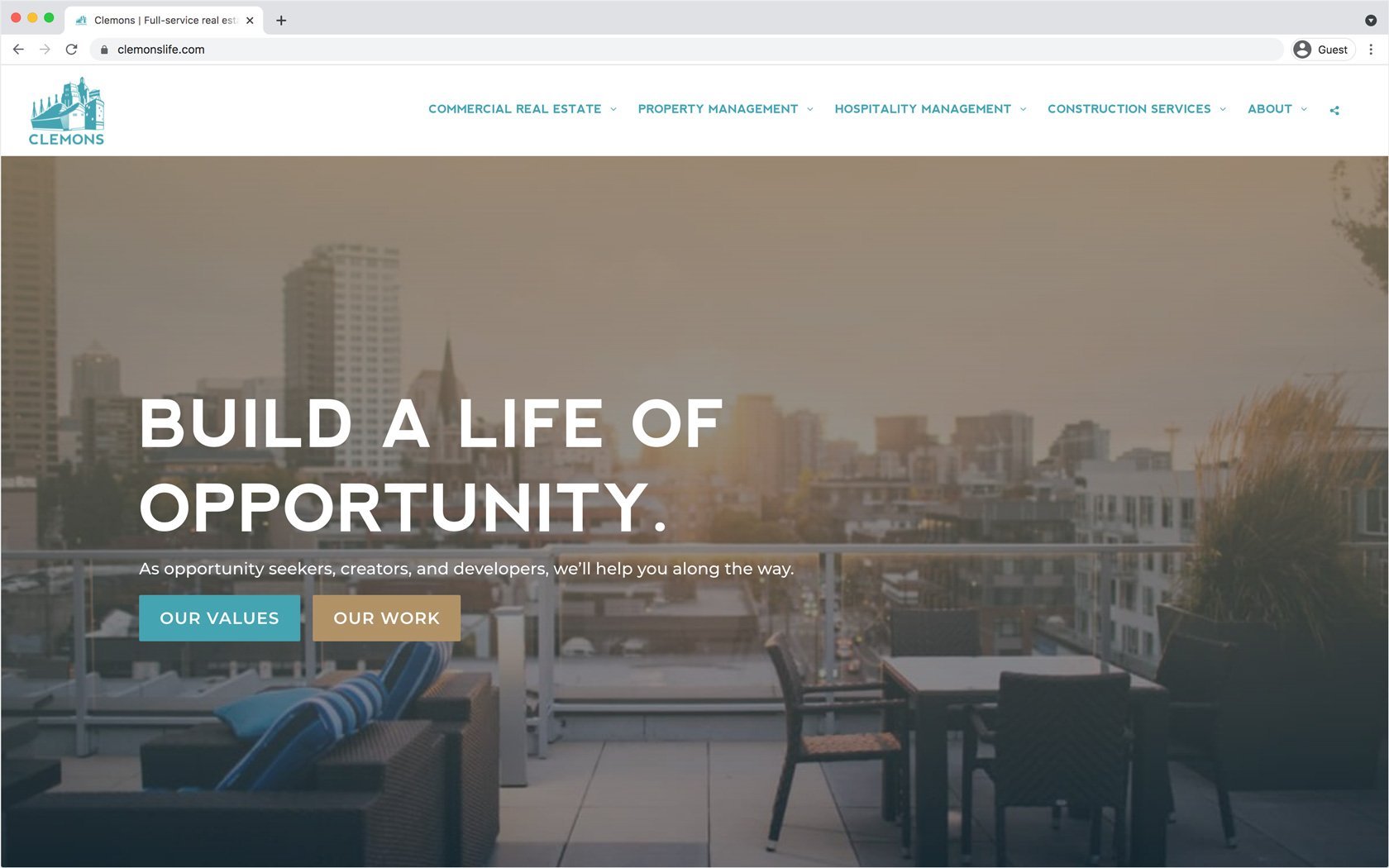 ‍
3. Trek Investment Group

TREK Investment Group—a commercial real estate investment brokerage firm—specializes exclusively in leased investments and shopping center sales throughout the United States. The team has a proven track record exceeding $500,000,000 in closed transactions and 40 years of commercial real estate experience.
Things we love about this CRE site
‍
4. Macadam Forbes
Macadam Forbes—a locally owned brokerage providing the Portland metropolitan area with a complete range of commercial services—represents more than 200 active listings across multiple markets. The company continues to grow into a market leader in office, industrial, investment, retail, and land/development transactions.
Things we love about this CRE site
‍
5. Sperry Commercial 

Sperry Commercial Global Affiliates is a global network of Affiliates providing strategic sales, leasing, and management services to clients locally, nationally, and internationally. With decades of industry experience, the company is dedicated to delivering strategic and targeted solutions to clients around the globe.
Things we love about this CRE site
Affiliates advantage with deals, offices, and sales volume highlights on home page
Stunning property imagery across listings
‍
6. Hurd Realty
Hurd Real Estate is an internally funded commercial real estate investment and development firm based in Des Moines, IA, that owns and manages a portfolio of over 130 income-producing properties in the United States.
Things we love about this CRE site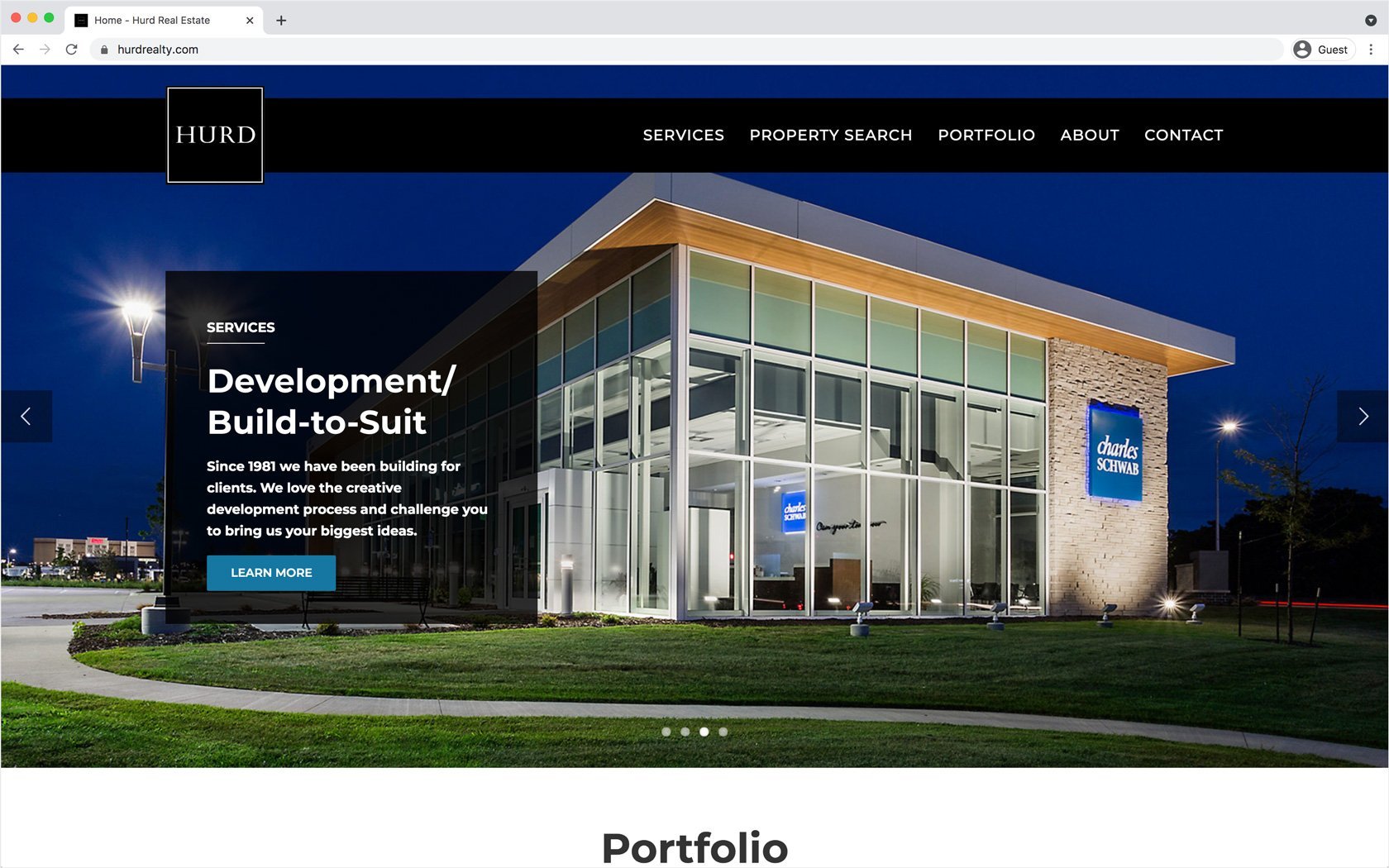 ‍
7. Lee & Associates

Lee & Associates offers a broad array of real estate services in commercial real estate brokerage, property management, valuation, asset management, and finance. Now the largest firm of its kind in North America, the company's reach extends across the United States and Canada, as well as throughout Europe.
Things we love about this CRE site
‍
8. NAI United

As the top-producing commercial real estate firm in Sioux City IA-NE-SD since its first full year of business in 2006, NAI United offers a full range of brokerage services for business, industrial, investment, land, office, and retail properties.
Things we love about this CRE site
‍
How does your CRE website compare?
If your website could use a refresh and a better system for pushing out and keeping listings updated, check out Buildout's CRE listing management software. With automatically updated property websites, document sharing tools, and syndication for maximum exposure, you can start winning more listings and closing more deals in no time.
For more updates like this and future coverage of tools in the CRE industry and other brokerage insights, subscribe to our blog.