This post originally appeared on SimonCRE Insights Blog and is republished with permission. Find out how to syndicate your content with theBrokerList.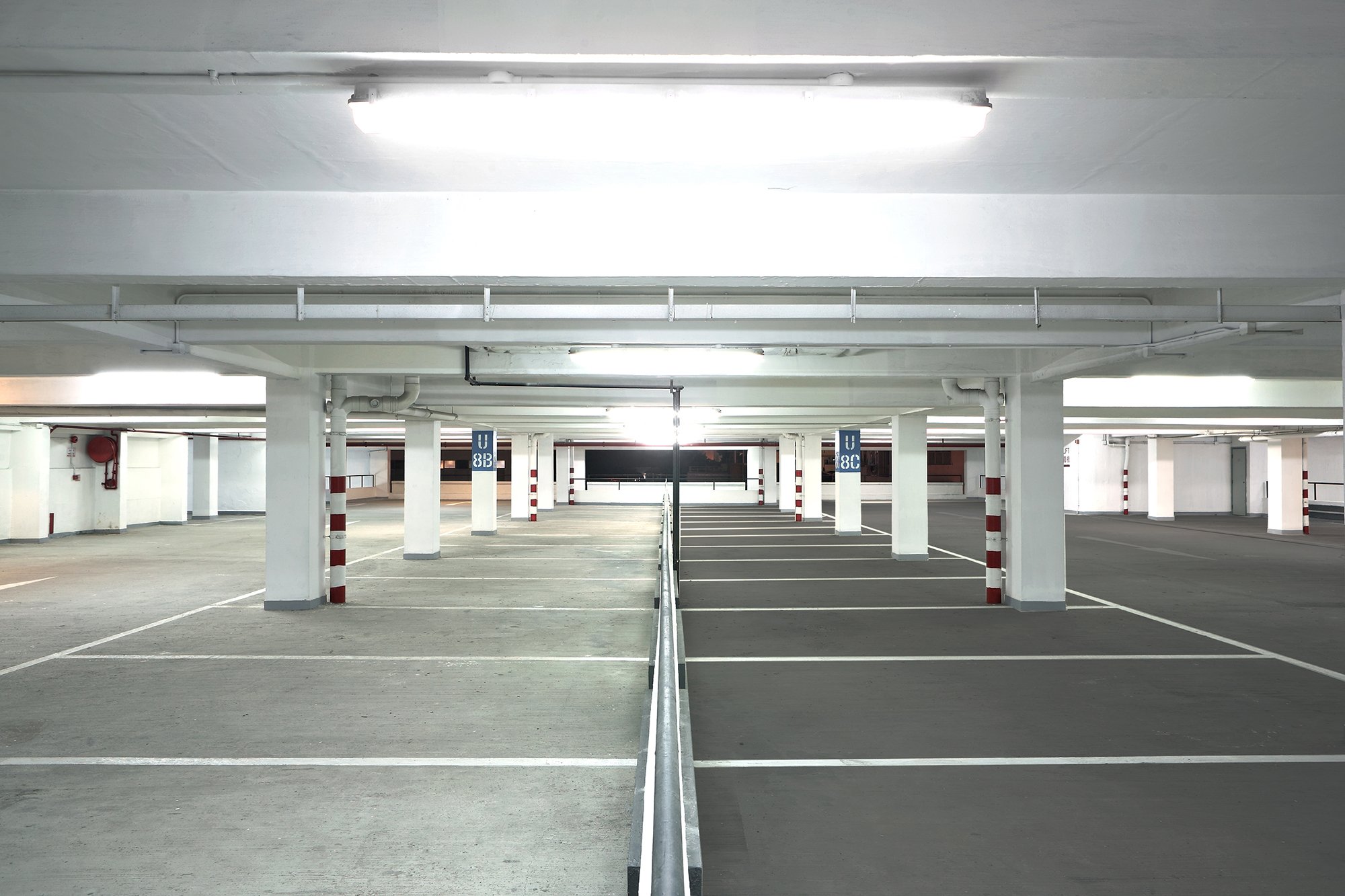 The first and also the most important step in determining your commercial parking lot specifications, is of course deciding which material would be best for your property: concrete or asphalt. 
The main factor to take into consideration is the location and climate. In the Midwest, it's more common to use asphalt as it will be more resistant to the salt used to melt ice. Whereas in hotter climates like Texas, it may be more common to find concrete. However, in states with more extreme temperature swings like Arizona, or even in parts of New Mexico that snow, asphalt is used as it will be more durable. 
But what's the difference between concrete and asphalt? Well, we've been around the (concrete) block, and put together some solid pointers for deciding whether asphalt or concrete would be the better option — so we cannot be asphalt! 
Concrete
PROS
Low maintenance (saves money) 
Long-term resilience
Better in extreme heat climates
Lighter so it reflects more sunlight, which also translates to energy savings (reduced cost in luminaires or electric light units)
Many color and texture design options
CONS
Takes twice as long to install, so it could take up to a week to be ready for use 
Needs a

curing period of about 28 days

and shrinkage needs to be accounted for
Not water permeable, so the project plan must manage the excess water
Risk of frost heaves, requiring maintenance for safety 
Climate changes can cause deterioration
Asphalt
PROS
Quicker installation, with potential to be ready for use in 48 hours depending on climate 
Lower cost of installation
Unaffected by cold climates or salt 
Can be recycled/reused 
Certain types help with water drainage, such as porous or permeable asphalt
CONS
Heat island effect

– Will soften, become oily, and even stick to shoes in extreme heat  
Requires routine preventative maintenance of resealing every 3-5 years  
Need to re-pave top layer (although, it's inexpensive and can last 20 years)
Susceptible to cracks and can get costly if not repaired
Causes hydrocarbons to be released, which are responsible for leading pollution   
---
According to the National Asphalt Pavement Association, 94 percent of the U.S. is surfaced with asphalt. On the other hand, 34 states have cement manufacturing plants, with the top five cement-consuming states being Texas, California, Florida, Ohio and Pennsylvania. 
When it comes to your specific project, follow the tips above to make the best possible decision.